Established in 1992, Forst Eye Clinic currently operates in five locations in Lagos Metropolis.
Forst eye clinic is synonymous with "Eye Care professionalism at it best from cradle to gray days" having all our branches equipped with ultra-modern eye equipment for effective eye care delivery.
We are secondary health care provider (NHIS Govt. Approved) to reputable Health Maintenance organizations (HMO) all over Lagos, partnering with them to deliver professional eye care services to both individuals and corporate organizations.
Each of these offices provide comprehensive and specialized eye care services with the latest techniques and equipment.
At Forst Eye Clinic, we have identified that specialized equipment and specially trained staff are absolutely essential to provide expert and skilled eye care. We strive to offer exceptional customer services, combined with world class, quality products.
We have aligned ourselves with strategic players in our value chain, to ensure that our high standards of quality, back up and support are never compromised. We are commited to giving our patients the best possible eye care services by providing excellent comprehensive eye care to all our patients.
With computerized aids, our services stand out of the crowd, making us your first choice in eye care.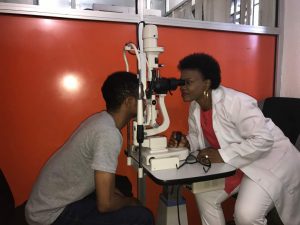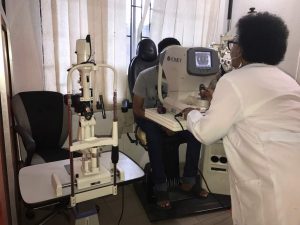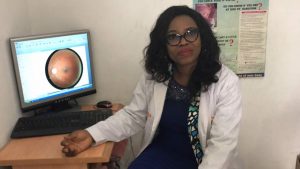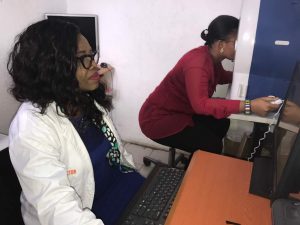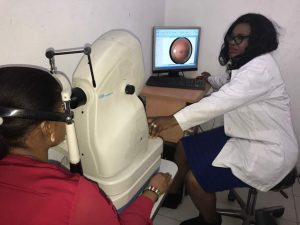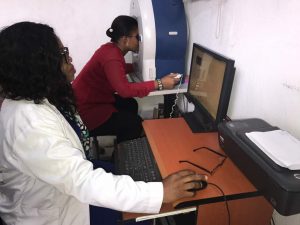 Dr (Mrs.) Akuete
Ifeyinwa Veronica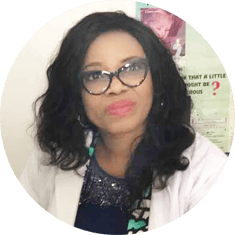 Dr (Mrs.) Veronica Ifeyinwa Akuete is the Medical Director of first eye clinic. She is a doctor of Optometry from the University of Benin.
Forst eye clinic was established in 1992 and has grown steadily since inception and now has five outlets in Lagos-Nigeria, Ogba, Lekki, Surulere, Festac and Agbara.
An Eye clinic, Synonymous with eye care professionalism at its best, having a team of eye doctors working together to deliver effective eye care.
Dr (Mrs.) Veronica Akuete, being a seasoned professional of over 27 years working experience, believes so much in her profession "OPTOMETRY" and she says I couldn't have done better elsewhere and I thank God for using me to touch lives and making a lot of people happier with healthier eyes. She's a mother of two children.
What Our
Patient Say
I have been having issues with my sight, I found this clinic online, then booked an appointment. Now my sight is as clear as new.
Tosin James
Ikeja, Lagos.
We are happy to have come to forst eye clinic, we got the right eye care we have been looking for. You should try them too.
Mr and Mrs Adams
Ifako, Lagos.